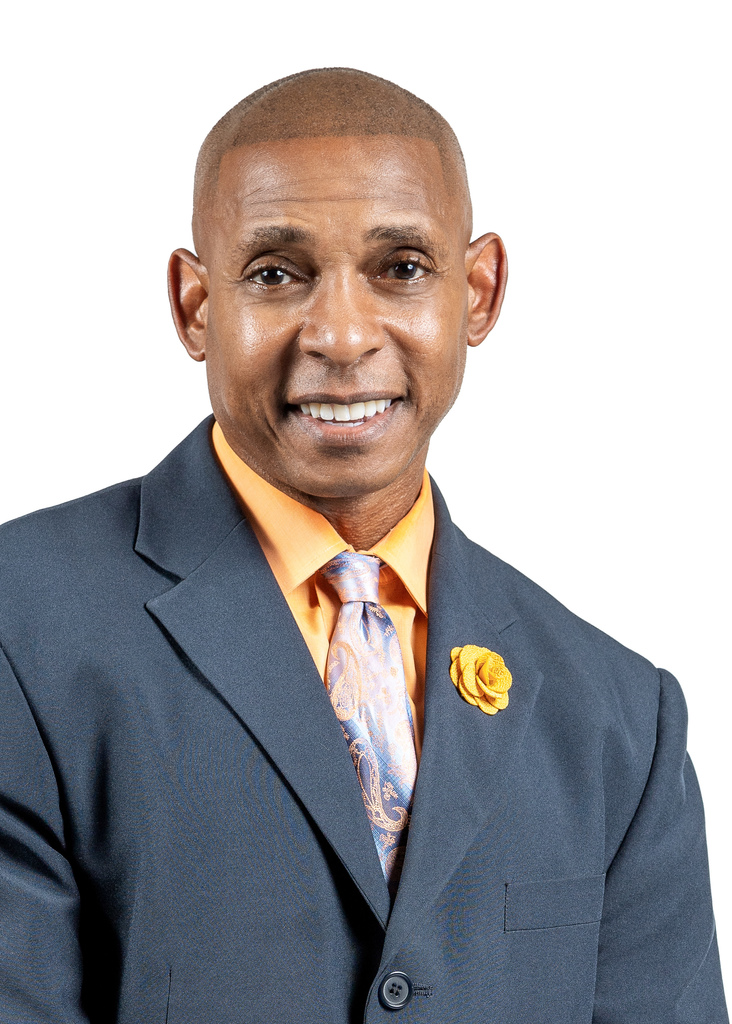 Dr. Ward, Vernon ISD's new Superintendent wanted to spend his first day on campus with kids! Dr. Ward said, "This morning I wanted to meet kids and this particular student was the very first high schooler on campus."


Come join us on Thursday, December 1, to welcome our new Superintendent, Dr. Kermit Ward, to Vernon ISD!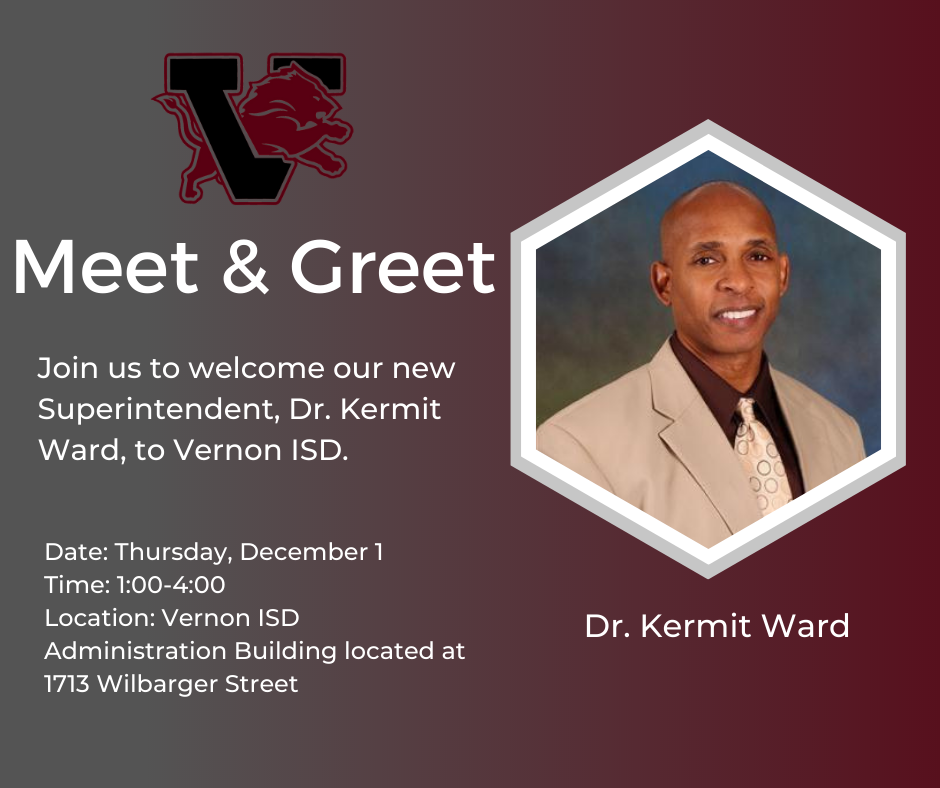 Anonymous Reporting Vernon ISD is committed to the safety of our students and want them, along with the community, to feel comfortable with reporting any concerns they may have. We are now using a program called Stop It which allows anyone to make an anonymous report about a variety of situations including bullying, drugs, vaping, violence, self-harm, threats, and so much more! If you, or someone you know, would like to make a report, they can do so by going to
https://appweb.stopitsolutions.com/login
. They will search for Vernon ISD and then choose the campus. The report is completely anonymous.



Catch up with the latest student stories, events, and news updates. It's everything Vernon ISD, in your pocket. If you haven't already, download the app! Download for Android
https://bit.ly/3OsyyHz
Download for iPhone
https://apple.co/3IRe5ee

⭐ Do you want to access your child's STAAR/EOC test results? Did you know that you can view all STAAR/EOC scores in detail for your child? Just go to texasassessment.gov and on the homepage you can click on "Lookup unique access code" and fill out the information to find the scores.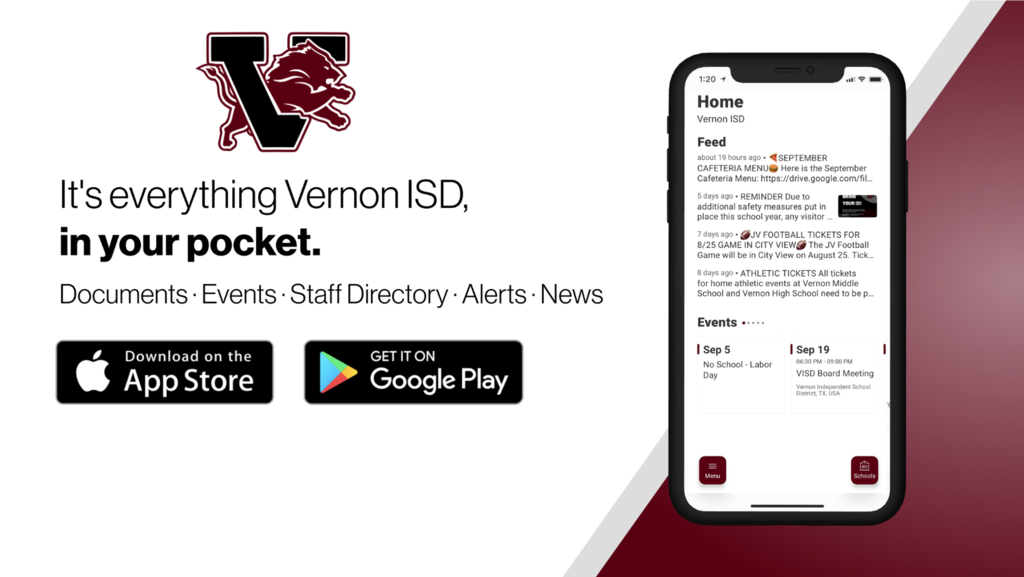 🏫All Vernon ISD schools and offices will be closed on Monday, September 5.

Join us in supporting Uvalde as they return to school on Tuesday!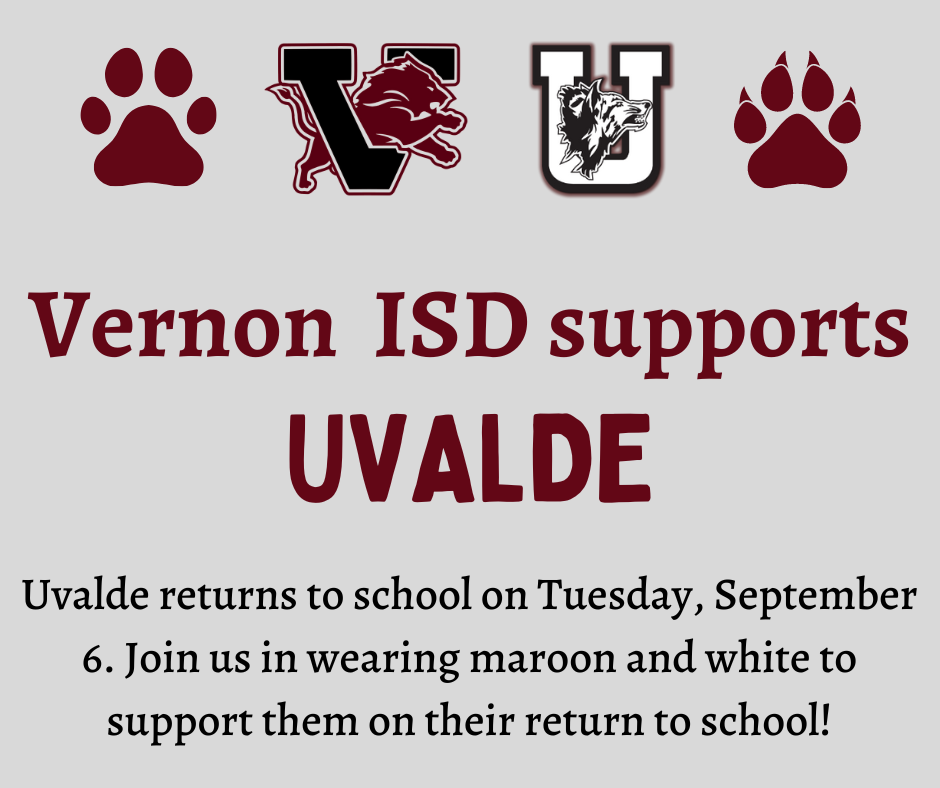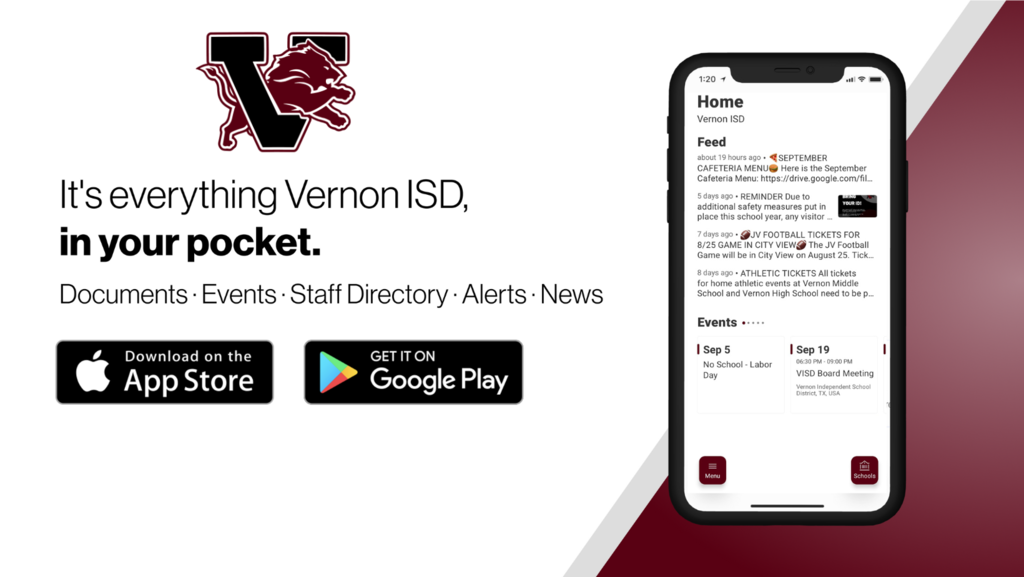 REMINDER Due to additional safety measures put in place this school year, any visitor must bring a valid driver's license or government ID when entering the school. In addition, no student will be released to anyone without that valid ID.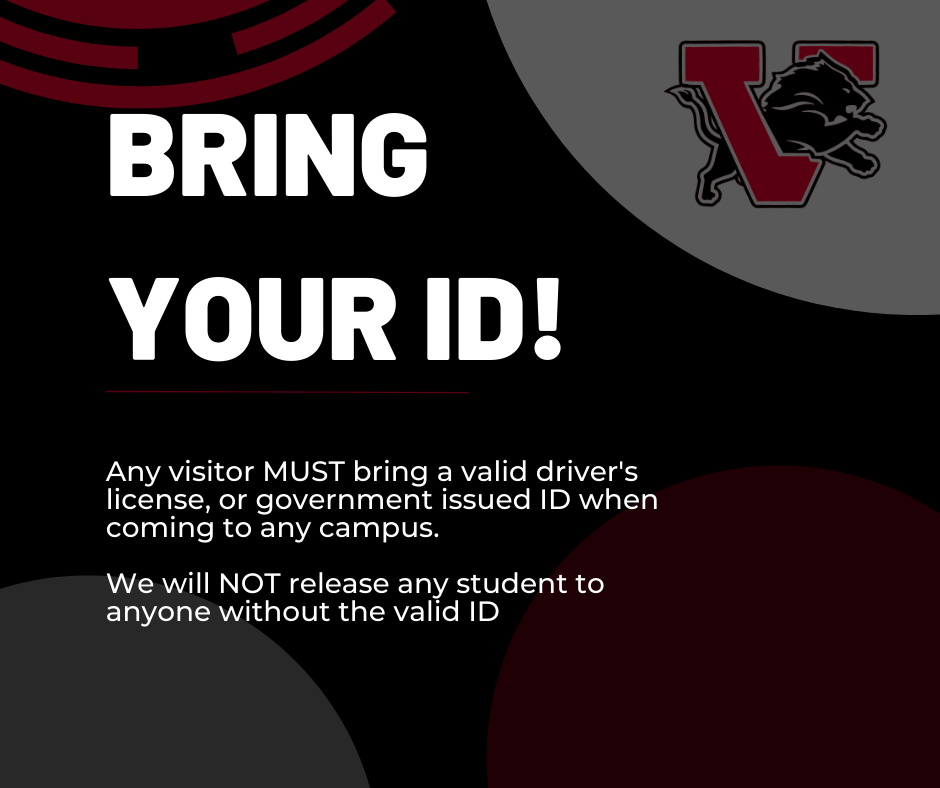 Vernon ISD is announcing that McCord, Central, Shive, and Vernon Middle School qualify to operate the Community Eligibility Provision (CEP) which means that students at these campuses will not have to pay for breakfast and lunch this school year. This ONLY applies to the campuses mentioned above. You can read the Media Release regarding this matter here:
https://drive.google.com/file/d/1--riQSwNc2ceTU1qAVlSPuvBg1PTjvnm/view?usp=sharing
If you have any questions please contact the District Food Services Department at 940-553-1900.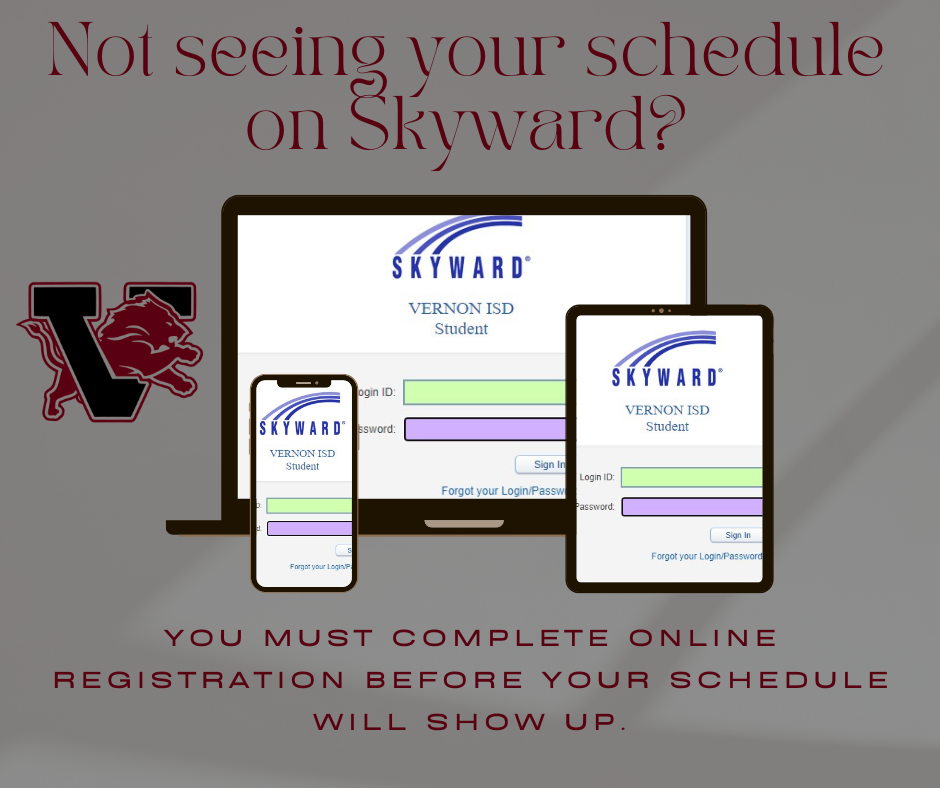 📄CLEAR THE LISTS 📄 We have compiled a list with Amazon Wish Lists that our teachers have created for their classroom! If you would like to help out a teacher, just visit our list where you can see the teacher, their school/grade, list link, and more information! Thank you for supporting our teachers! Here is the link to the list:
https://bit.ly/VISDList